Kontakt
[
Zur Übersicht
]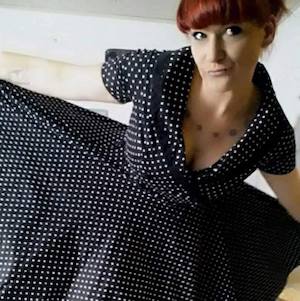 Name:
Franziska Münch

Statistik:
Durchschnittswertung: 0/15
Reviews mit Wertung: 0
Reviews ohne Wertung: 0

Alle Reviews
des Autors

Detaillierte Statistiken

Herkunft:
Gera

Genres:
Jazz, Artrock, Dark, Elektro, Deutsch, Rock, Punk

Bands:
Da ich glücklicherweise ein sehr musikalisches Elternhaus hatte, bin ich mit guter Musik groß geworden. Musik gegenüber bin ich absolut offen und gehört wird was gefällt. Einige meiner Favoriten nenne ich aber gerne.
Steely Dan, Stern Combo Meissen, Seven Steps To The Green Door, Sting, Radiohead, Freygang, Jefferson Airplane, The Smiths, The Doors und und und.....

Alben:

Konzerte:
Highfield, Full Force, Partisan, Mera Luna, Woodstage, Wakken, Oettersdorf, Gösnitz OpenAir, Artrock, Toto, Stern Combo Meissen, Apokalyptischen Reiter, Freygang, In Extremo, Hooters, Clueso und und und…….